2019 Holiday Giving and Activities
---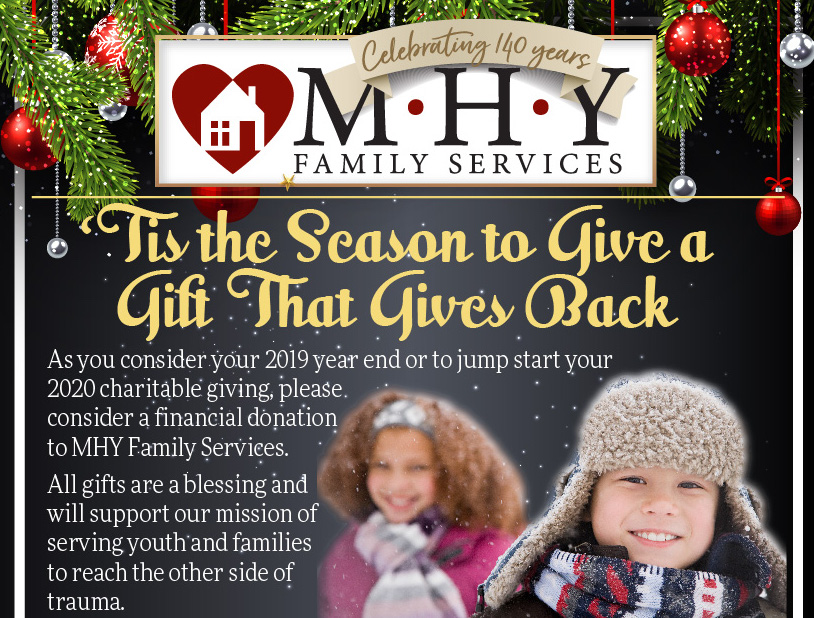 As the holidays approach, please consider supporting MHY youth! With the generosity of people like you, all of the children in our care can have their basic needs met, and a merry Christmas, too!
Join us at Barnes & Noble in Cranberry Township on Saturday, December 7th between 9 a.m. and 10 p.m. For every customer that mentions MHY Family Services at the register, they'll make a donation to us. This even includes Starbucks, so consider swinging by for your morning coffee! B&N sells not only books, but great gifts, holiday cards, wrapping paper, toys, and so much more. It's an easy way to give back without doing anything extra!

This year, our youth are in need of basic necessities, gift cards, games, arts and crafts supplies, sporting equipment, electronics and more.
---
Click here for our 2019 Christmas Wish List!
---
Unwrapped gifts can be dropped off at our administration building located at 521 Route 228 by Friday, December 13th. Or…
Get festive! Saturday, December 14th is the last day to drop off gift donations. (We need time to organize and wrap everything!) To thank you for your kindness, Santa will be with us from 11 a.m. to 1 p.m along with complimentary cookies and hot chocolate!
Monetary donations are also greatly appreciated and will support therapeutic and recreational opportunities/supplies. Please make checks payable to Mars Home for Youth Foundation.
We wish you a Merry Christmas (or whatever you celebrate!) and a Happy New Year!